Quite a lot of what I do in my day-to-day work is support. Not only my own work but that of others. Most - if not all - of this support work is Notes-based and some of it requires quick turnaround. So much so that I find myself needing to do support work while on the move.
Although my Yoga 13 is quite small and fairly portable it can be a pain to take it everywhere and I'd been looking for something even more portable for a while.
Last week I bought a Lenovo ThinkPad Tablet 2 (I'm very brand-loyal to Lenovo at the moment) which is smaller, lighter and less expensive to lose.
Hey, who am I kidding, really I'm just making up excuses to buy things. I get an itch to buy some new piece of kit once or twice a year and it's been a while since I got my un-boxing fix!
I've been playing with the Tablet 2 a little now and I'm quite impressed. Not blown away, mind. Just impressed. The Yoga is still my preferred support tool when I'm going away for any length of time, but I can see the Tablet 2 getting used too when I'm just out and about and when I anticipate there being no WiFi (I went for the 3G version and have a pre-paid SIM in it so I can support from almost anywhere).
The stand-out feature of the Tablet 2 is that it's no bigger than an iPad (in fact it's smaller) but still it runs full Windows. I can run full-blown Lotus Notes and Domino Designer on it, as you can see below. Also below you can see it's running ScanEz which is an absolute must for my support duties.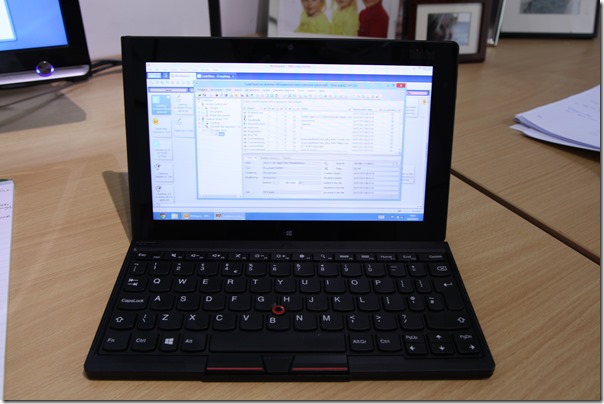 And here it is running Notes in "tablet mode" -- without the (optional) Bluetooth keyboard: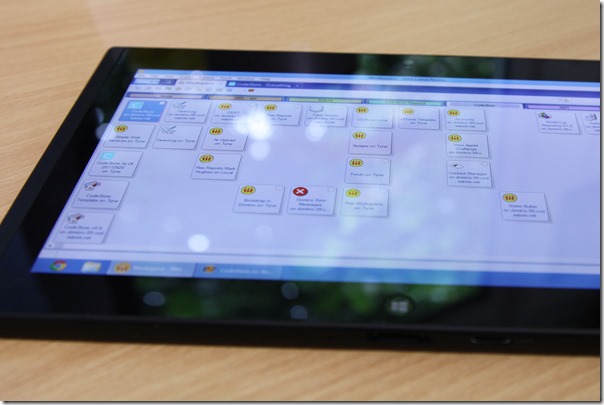 And here they both are stowed away in their sleeve (with a mouse on top to give you an idea just how small this portable Notes solution is).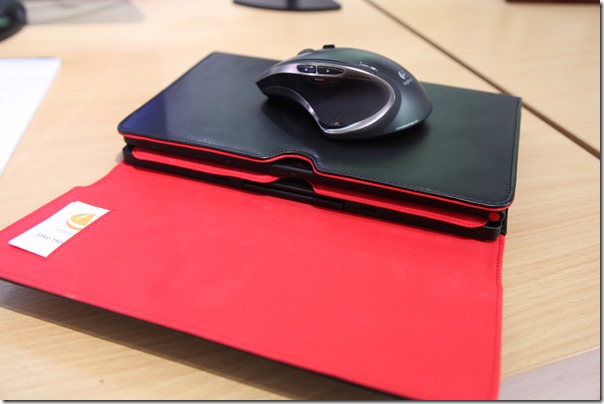 The tablet only has 2GB RAM but is ok for occasional use and runs Domino Designer no problems. Battery life is pretty good and almost "all day". It charges from a micro-USB charger, so can share my phone's charger, which is nice.
What I've not shown above is the digitizer pen which is quite nifty. Also nice that the pen stows away in the tablet (see the red dot in the photo above).
The only annoyance so far is that you need to turn the keyboard off (hold power button for 3 seconds) before placing it in the pouch. If you don't then the optical track-point mouse keeps the tablet awake as the sleeve is constantly in contact with it and wakes Windows.
All in all though it's a nice little product and I've no regrets buying. Recommended.
Only trouble now is that I'm running of things I "need" to buy ready for my next fix.