So, I mentioned that I've moved to a new PC and, for the first time in years, I didn't install a dedicated Mail client/app. Instead I'm using direct web access to Google Apps For Business (posh name for paid-for Gmail).
The one thing I never liked about using Email in a browser is that I constantly close and re-open the browser. Thus, in effect, closing my email client, which I then have to remember to re-open.
Now though I've made it seem like a real app. You can do this using Chrome's "application shortcuts". Here's how.
First I setup a CNAME record in my DNS so that mail.mydomain.com points to Gmail. Then I visited the new URL in Chrome and, from the Options menu I chose Tools -> "Create application shortcuts...." which brings up this option dialog: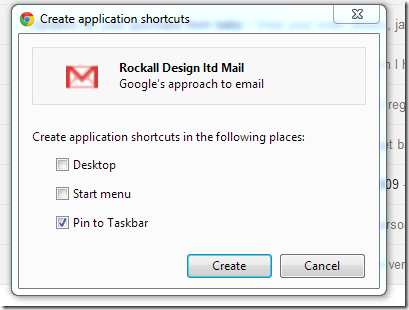 When I clicked Create it added a shortcut to my Taskbar, as below.

As you can see it looks just like a real application. It even tells me how many unreads there are.
The app runs in a chrome-less version of Chrome, as below: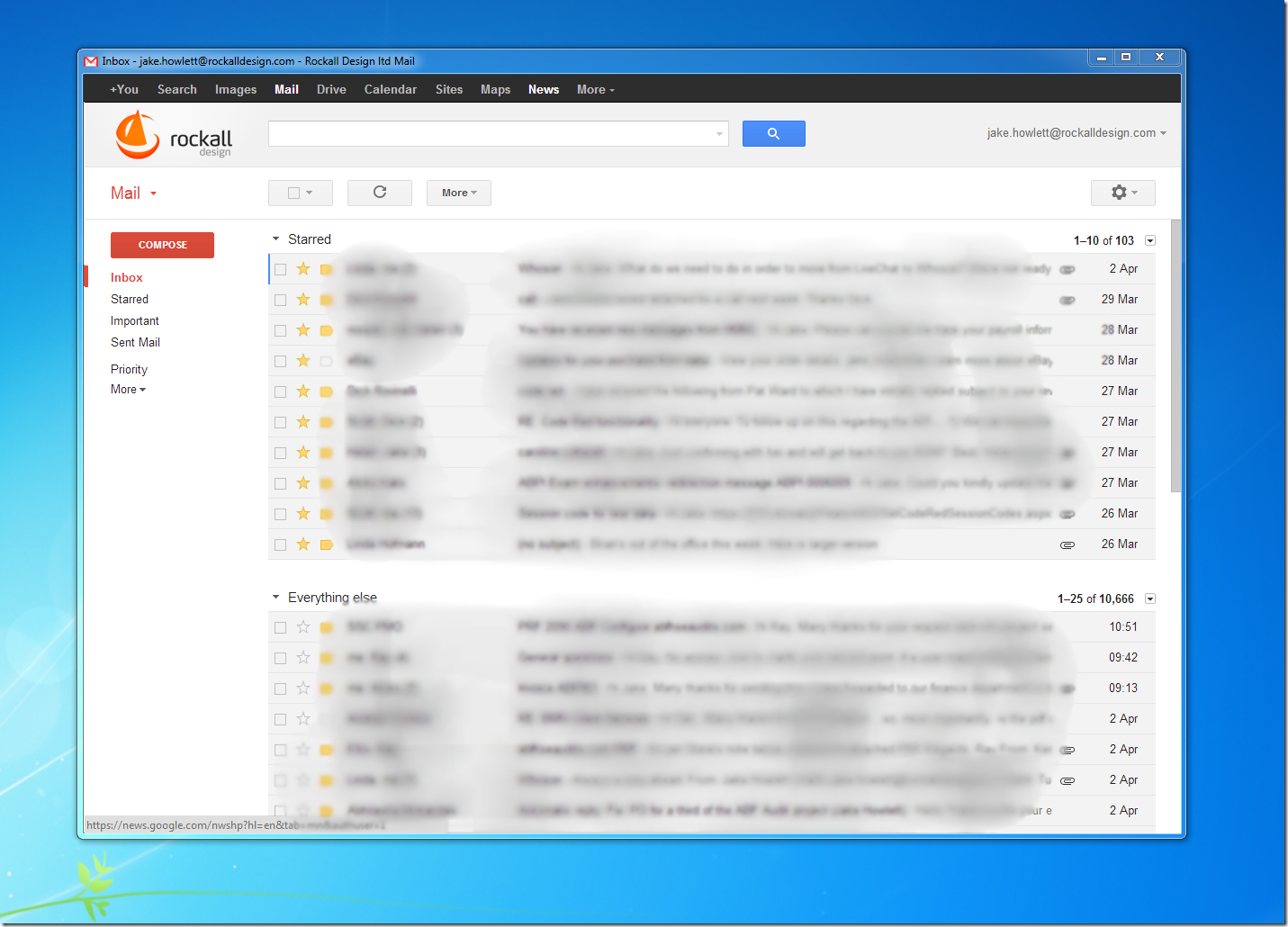 I can now open and close my actual Chrome browser as many times as I like and my "mail client" stays open.
Did you notice the custom logo being used? Here's how.
You can also configure notifications to make it even more like a true mail client experience, where new email alerts appear on the bottom right of your screen.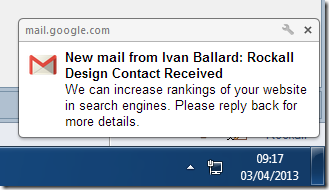 All in all it makes for a nice experience. Now if only I could shake the un-nerving sense that I could lose all my mail at any point...