The friend I mentioned on Friday who's a photographer kindly gave me a Canon Selphy CP500 some time ago. I accepted it ("owt for nowt, me") but never actually got round to using it. I'd always assumed it wouldn't be very good.
Now that I'm getting back in to photography I decided to give it a try. Guess what - it's actually really good. It only does 4"x6" (postcard-size) prints (or smaller) but they're as good as what you'd get back from any online photo-printing service. Without the wait!
Here's the office wall now.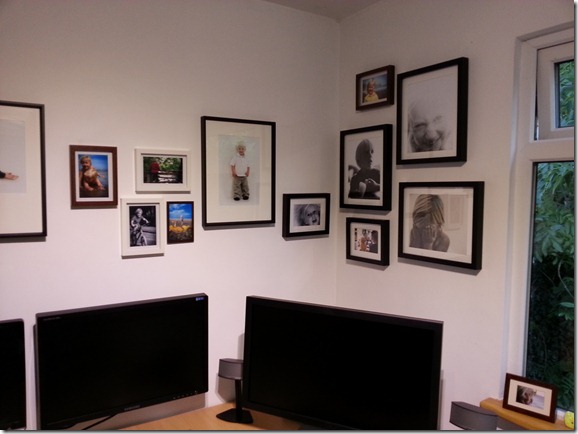 I'm going to try and cover it completely. Luckily Canon still sell paper refills for the CP500 and I've ordered some now. Works out at about 30p per print.