A while back I talked about how I'd been using Java Swing components within code running inside the Lotus Notes client to "extend its interface" however I liked.
As an example, I showed this progress-bar-enabled output window: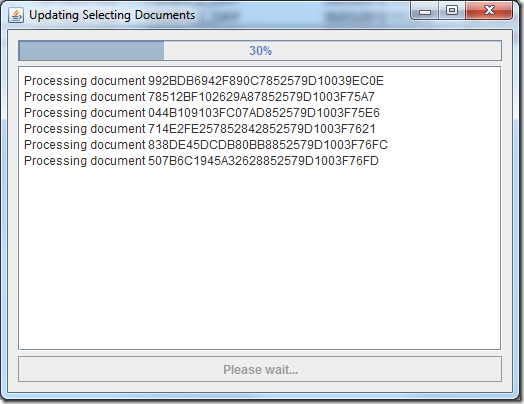 It works but looks a bit too Java-ery for my liking. Too obviously not a standard part of the client itself. It just jarred with me ('scuse the Java pun there).
Well, if you add the following line in to the Java code before opening the window above:
UIManager.setLookAndFeel( UIManager.getSystemLookAndFeelClassName() );
You get something that looks like this. All together a bit better looking.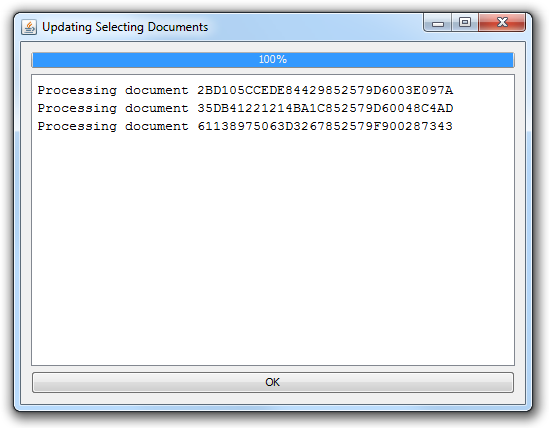 When this appears after clicking a button inside a database inside the Notes client you can be forgiven for thinking it was a natural part of the Notes UI. Almost.