Normally when family or friends say they need a website I roll my eyes and hope there's a way I can get out of doing it. But then my older brother, Tim, asked me to do one that actually got me quite interested.
Tim's the engineer for a local radio station and is responsible for making sure - amongst other things - the station stays on air. He wants a way to monitor the output level of the station's signal remotely. So he's bought an Arduino kit and written a "sketch" file to have it monitor audio signal levels via a 3.5mm input jack.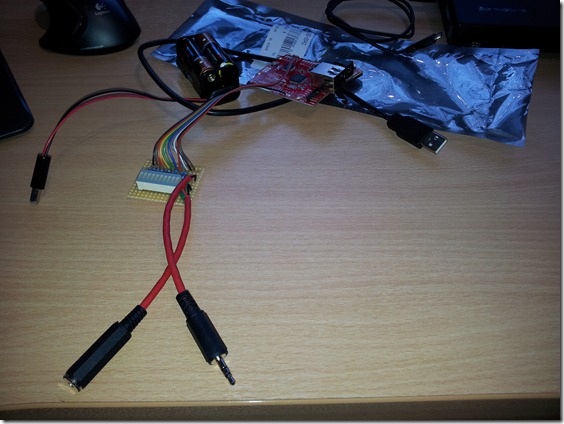 The Arduino board has a network connection and the plan is to put it on their network and it give a publically resolvable IP address. The Arduino board will respond to a HTTP request with a text/plain response that contains a number from 1 to 20 that is a measure of the output at that moment.
What Tim wants me to do is write a web front end to this. It needs to regularly "ping" the Arduino board to get the output signal and make some kind of visual indicator of historic output. If it drops to 0 for any length of time then he's got an issue. Either the Arduino has packed up or station is off air.
This is the kind of geekery I enjoy and I'm looking forward to getting stuck in to it. The Arduino in the shot above is in my possession and I'm free to mess about with it as I please.
Also on my to-do list is to make a website for Quinn's boyfriend's dad's driving school. He too has produced a "sketch" to show me how it should look: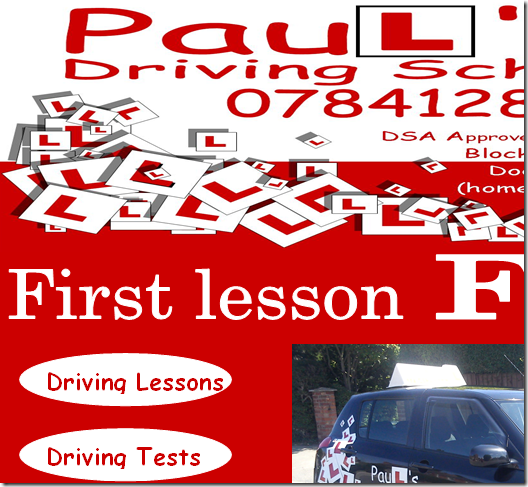 Quinn's boyfriend is a talented artist and currently studying on a Computer Animation course at university. He must have gotten his talents from his mum's side me thinks.
Which website do you think I'll do first? Hmm....