Which one of these buttons looks best? More button-like if you will?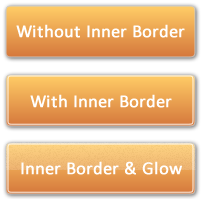 Obviously "better" is a subjective term but most would agree it's the bottom-most one?
Until now, whenever I've created my own buttons using Fireworks (as described here) I've always just used a flat button, like the topmost one of the three above.
Then I saw these "glossy" buttons on Fireworkslabs.com and got curious how they got them looking so buttoney:

To work this out I download the (editable) PNG file from their site and picked the button apart, as you can see below: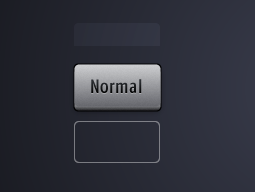 All it takes to make a normal gradient-filled rounded-rectangle look like a glossy button is to add a 1px white inner border and a half-sized semi-transparent rectangle over the top of it.
I made that sound a bit easier than it is, but it's not much harder than it sounds. If I could be bothered I'd take screenshots of the whole process, but that would takes ages and I'm sure you can work it out for yourselves.
So there you go -- add some edginess to your buttons from now on. I know I will.