For most of you Notes developers this might already be second nature. For the rest of you, you need to know about this super-handy trick. You'll wonder how you ever managed without it!
Now that Domino Designer is Eclipse-based you get to use the many code-editing tools that come with all the other Eclipse-based IDEs. One of the things we can now do in DDE is control-click on object in LotusScript code and get taken to their definitions.
As an example, take the OpenLog script library. It refers to a object called stackTrace, as below.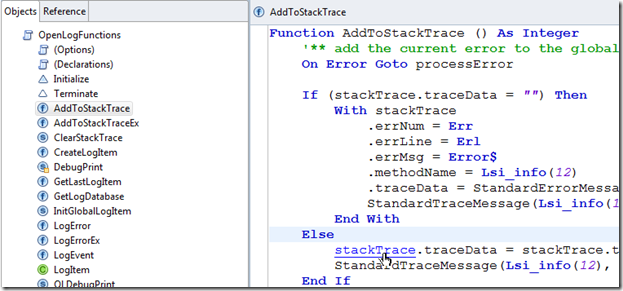 To find out what it is hold down Ctrl key and click it, as above. You get whisked off to the place it was declared:

Now you can ctrl-click the class name, as below, to get taken to the definition of the class itself:

Et voila! You get to see what exactly the "stack trace" object is and how it functions.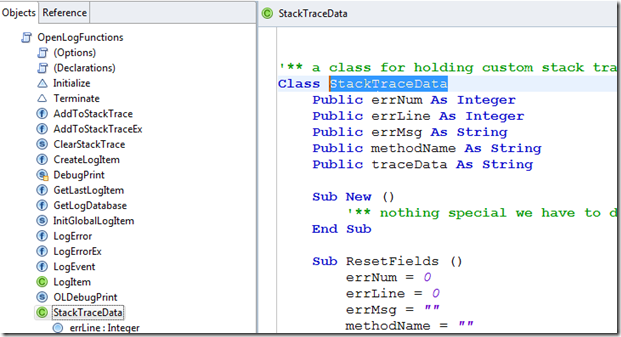 This is one of those tricks I can't live without.
I've just spent a week or so dissecting another developer's code to try and work out how it works (or more often, why it doesn't). This guy loved writing his own classes and spreading them across numerous Script Libraries and he wasn't a fan of commenting his code. The above tip is making it slightly less of a nightmare.