Yesterday was that day I part dread and part cherish each year, when my accountant visits with the magic number that is my Corporation Tax liability for the year gone.
Yesterday it was the accounts for year 7 of Rockall Design ltd, which as I mentioned last year, was disappointing, to say the least.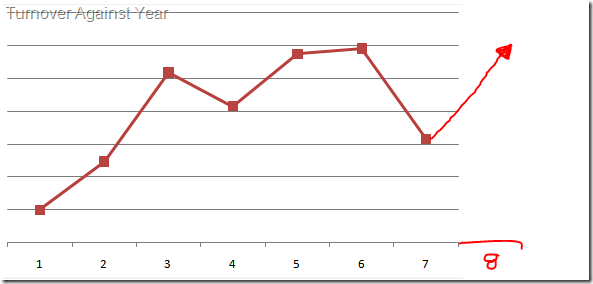 Turnover in year 7 was about 60% of the year before. Luckily, this year is going much better and already - less than half way in to it - I've made as much as in the whole of the year before.
Brilliant. You must be rolling in money? Not quite.
The snowball effect of not putting aside enough tax in year 6 is still haunting me. Had year 7 been a better year I would have had enough to cover the tax of year 6. As it wasn't, I didn't and so I had to go cap-in-hand to HMRC who let me pay year 6's tax in instalments, which I've been doing during and with money earned in year 8!
You can see the problem here, I'm sure. Not having tax money put aside has a massive knock-on effect in the coming years.
Luckily the tax I owe on year 7 is, as you can imagine, much lower than year 6. As year 8 is going well I have the money to cover it put aside. While I've also got the money to cover the tax on money earned so far in year 8 and have put that aside in a separate account as well, it doesn't leave me with much to live on. Like, barely enough to survive.
The trouble with Corporation Tax is that you pay it all in one lump sum 9 months after your company's year has ended. My year ends on 31/10 and I pay tax on 31/July each year. The accountant tells me the amount to pay at about the midpoint of those two dates.
Part of me wishes I could move to a "PAYE" model for Corporation Tax. As it stands this year I'm having to put away 1,000s and 1,000s of Pounds in to a separate account, knowing it has to stay there untouched until August next year. No matter how rough things might get in the following 18 months, not touching the tax money you've set aside is so, so hard. I'd rather just give HMRC big lumps every now and then and not be able to touch it.
As it stands this year, my company's turnover doesn't seem to tally with my quality of life. I look rich but feel poor.
Running your own business is massively rewarding and I love every minute of it. Mostly. There are sides to it I could do without though. Mainly the stress. Over the last year or so it's been almost unbearable. Some might strive on it, but I don't like it much at all and can tell it's had a negative affect on general wellbeing.
The alternative to not running my own business is to get a "proper job". This would probably mean a lot of travelling, staying away and being tied to a desk 9-5 each day. I want to avoid that at all costs.
With my own company I love the variety of work I get, being at home all the time to see the kids, being around to help Karen out and being able to take impromptu time off. Stress is the price I have to expect to pay for this luxury, I guess.
Again, the lesson learnt is do not ever spend everything your company is earning. No matter how confident you are that you'll have enough spare in the following year to cover it. Anything could happen.
It's not a mistake I ever intend on making again.
Ending with a couple of clichés - every cloud has a silver lining and there's a light at the end of the tunnel.