My eagle-eyed readers might have noticed a few changes being made recently on this site? Particularly on the homepage: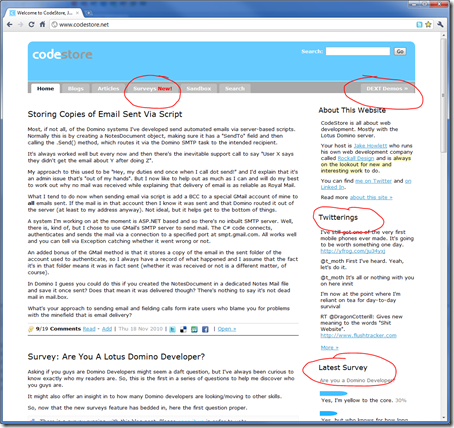 Notice that my recent Tweets are now in the right-hand sidebar, along with the results of the most recent survey. There's also a new tab called Surveys to host blog entries with surveys attached.
Also, I moved the "DEXT" tab over to the right to try and set it apart from the actual content of the site. Notice that hovering over it brings up a list of the noteworthy demos contained within.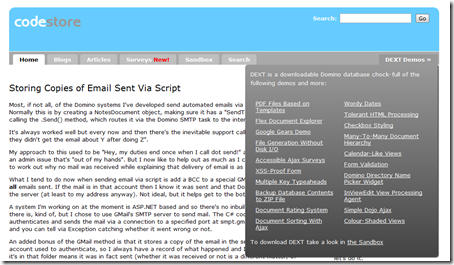 There have been numerous other changes you're less likely to notice. For example:
Links posted in to comments now get converted to working links.
Less images used and a splattering of CSS3 applied.
Added "social" sharing links to all blog entries to let you easily share on Delicious, Twitter etc.
Why?
They're all things that have been on my to-do list for ages and I decided it was high time I gave this site a breath of fresh air. Last thing I want to happen is for it to become dated and showing signs of age. I like to think it's always been on the cutting edge (if not the bleeding) of web trends.
What Else's To Come?
Better search (possibly via Google Site Search?).
More mobile-friendly.
More content. Well, hopefully.
Stick with me.