This is a follow-up to last week's post in which I shared some pictures of our house 6 years after moving in and with the building work all but finished. In response to that post Jerry Carter pointed out that much of it is thanks to my dad.
What last week's photos didn't show was just how much work has gone in to the house, so here's a collage of before, during and after for each of the main rooms in the house (click for bigger version).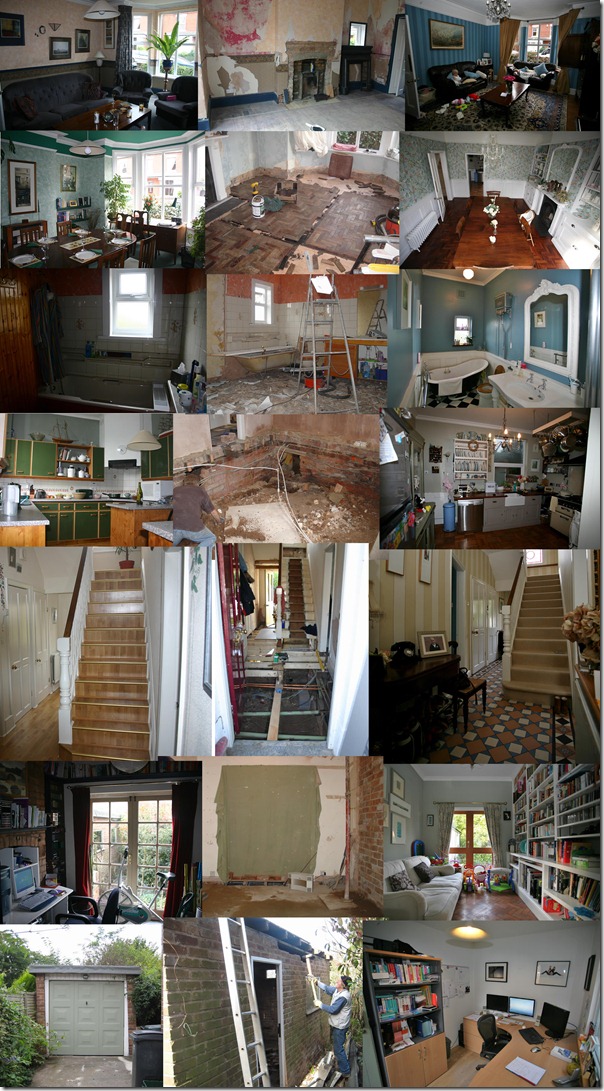 Even still these photos only scratch the surface of how much work dad and I have put in over the years. It's only when I look back through the huge library of photos I've taken that I realise myself just how much has been done.
It's safe to say there's no way I could have done it without dad's help. Dad has put in some serious graft. What makes this all the more impressive is the fact he turned 69 today. Only one year off 70, which I've always thought of as being really, really old (sorry dad!) but now I'm having to adjust that way of thinking. Dad's as fit as a fiddle. He's currently looking to buy a mountain bike and regularly puts in a full day's work on site for my brother's building company. Last I heard he was knocking a church down. Go dad!
Oh and happy birthday. Here's to many more.