Since moving to 64bit Windows 7 and Domino 8.5.1 I've noticed that, when Notes crashes, something odd happens. Windows keeps telling me that a program is trying to display a message, as below: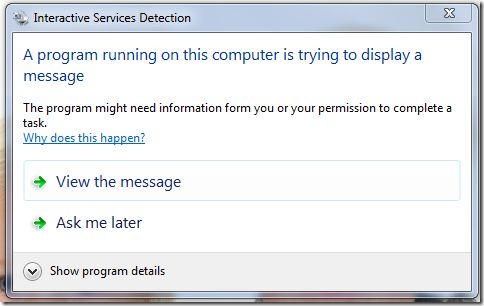 If you choose "Ask me later" then the same dialog appears every few minutes. If you choose View the message your screen goes black, the resolution is switched and then a command-prompt-style message is shown. When you press ok your screen reverts back to normal. That's annoying enough in itself, but the same dialog keeps on appearing even after you've viewed the message.
The only way I've found to get rid of the message is to restart my laptop. Needless to say that's tedious and boring.
What gives? If I click the help link in the dialog which says "Why does this happen?" it says it's normally because a program is incompatible. Is it because Notes 8.5.1 isn't compatible with Windows 7 64bit and something I've got to live with?