As requested (by one person) here are some photos of the new Lenovo T400 laptop (next to the IBM T42 it's replacing):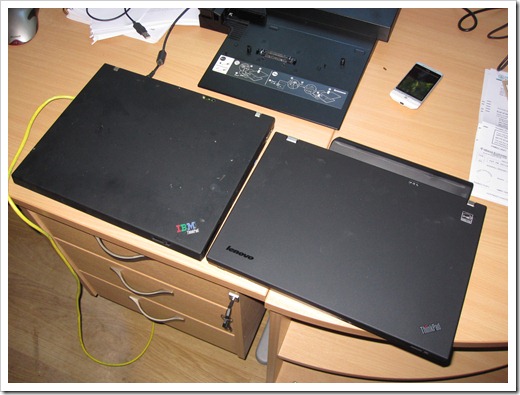 Notice the smaller form-factor. All very well but then you get a great ugly battery sticking out the back. It also means the screen isn't as tall. So I now have 1440*900 instead of 1400*1050, which I'd prefer to still have.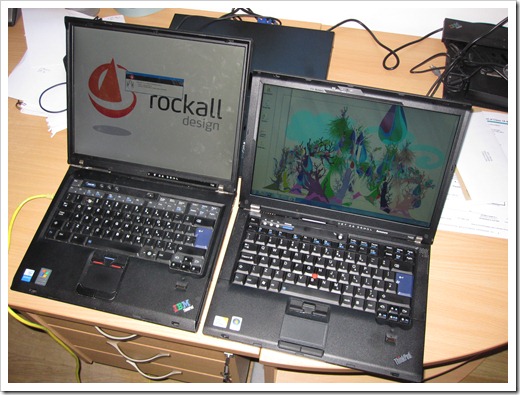 As you can see it's different but similar too. Familiar enough for it not to seem like a change though.
Here it is when docked.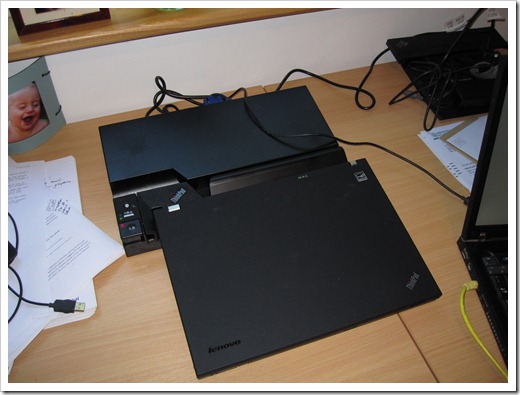 My major peeve at the moment is with the docking station. While the laptop running undocked is so quiet you'd think it were turned off the docking station uses a great big fan for no obvious reason and it sounds like an old tower-style PC is sat on the desk. I'm trying to learn to live with it.
So far I love it, but would really like a quiet docking station (thinking of disconnecting the fan!) and a larger form factor/hidden battery.